Content Marketing: The Basics
the point
The new status quo for marketing strategies is all about content. Delivering valuable content to your customers builds brand loyalty. Integrating a content plan into your holistic marketing strategy and operations fosters business growth.
Don't forget to subscribe to our newsletter!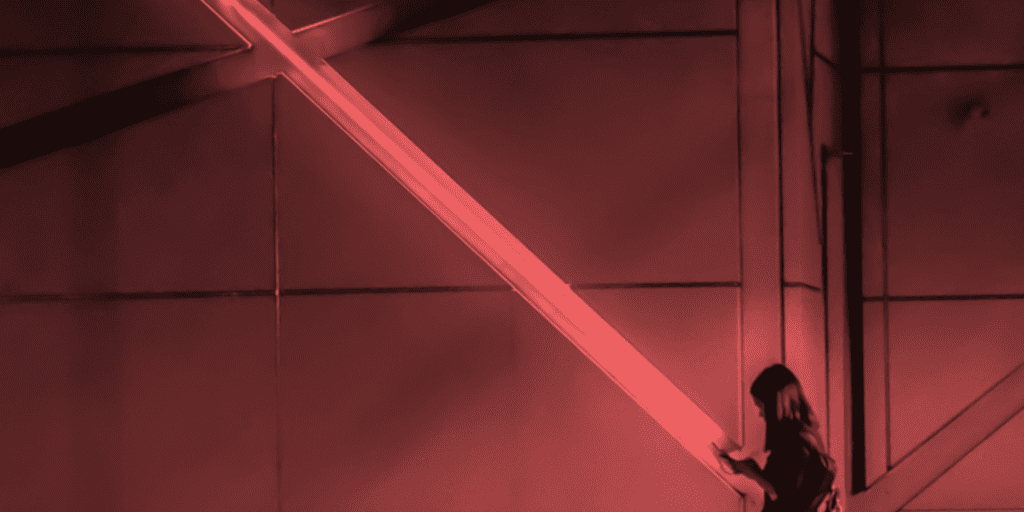 what is content marketing?
Content marketing is a strategy that focuses on delivering valuable content to customers, and potential customers. Quality content entertains, educates, and engages with customers rather than trying to sell them something. These marketing efforts build brand credibility and affinity while increasing discoverability. 
Customers choose to receive these communications through their preferred channels (email, social media, blogs), while most advertisements are disruptive. Content marketing can be more personalized, adaptable, and conversational, leading to a better, more loyal customer base.
"Over inundating customers with content is as obnoxious as spam, but maybe not as tasty."
how has advertising been affected?
Content marketing (when done right) is so effective that even advertising has begun to change. Maybe you've already noticed.
While listening to Pandora, you'll probably get an ad for toilet paper in song form.

When scrolling through an interior design Pinterest search, you'll get pretty, pinnable ads for furniture and wall paint.

You might hear a funny story on the radio that is really an advertisement.

Maybe you've even enjoyed watching a TV commercial, and it wasn't even for the Super Bowl.
Advertisers are taking a clue from the success of content marketing by making their ads part of the media channel rather than an obnoxious interruption. These ads are more akin to product placement than the traditional advertising most of us have come to loathe.
Marketers may also take a hybrid approach by creating content marketing that includes information about their product or service. For example, a business blog post about a must-have marketing strategy is valuable. However, it's not solving the problem unless it also provides information on relevant services. Pointing out a need without giving a solution is almost, well, cruel. We promise we won't do that to you.
😉
why implement content marketing?
The benefits for marketers are clear. Content marketing efforts cost less and are more effective than traditional methods. While traditional advertising isn't going anywhere soon, integrating content into the overall marketing strategy may be the new status quo.
However, even though content marketing may be effective long-term, that doesn't mean it's quick or easy. It takes strategy, skill, dedication, and time.
Advertising is generally fairly steady and immediate. You put X amount of $$ into advertising to get Y amount of sales.
Content builds on itself gradually:
discoverability

credibility

loyalty

and eventually profitability
It also requires consistency and a just-right frequency. Over inundating customers with content is as obnoxious as spam, but maybe not as tasty. This is especially true for email marketing and newsletters. Infrequent content hampers discoverability and loyalty. Like any relationship, absinthe absence makes the heart grow fonder, but too much can make the heart wander. Inconsistent content won't build the trust necessary for credibility and loyalty. People consume content nearly nonstop throughout their day. Your content must stand out to capture your customer's attention. 
So how do you navigate these obstacles? Research, testing, and expertise. Oh, hey, this is where we come in!
👋
Together we will develop the right marketing strategy for you, design your collateral such as newsletter templates and social banners, and manage your communication channels. We are your brand champion.
Do you want to provide a better experience for your customers, build brand loyalty, and invest in long-term solutions? Then, content marketing is the right approach.
how do we use it? 
We believe in people over profits, building strong client relationships, education, and not taking ourselves too seriously. Our hybrid content marketing strategy focuses on what you care about while delivering valuable content relevant to our services and interests.
This blog, Points & Tangents, will be essential to providing you with valuable content. You can expect to see new content here every week. We're excited to get started and grateful for your readership!
If you haven't already, subscribe to our email list! You won't want to miss our monthly newsletter, Facts & Facets.
Want to follow us on social media? You can find us on Facebook, Instagram, Twitter, and LinkedIn.
We hope you find our content valuable! Let us know what topics you'd like us to cover or questions you want us to answer. We're here for you!