Privacy Policy: The Basics
the point
If your website collects data (directly or indirectly), you need a Privacy Policy. That's why Termageddon is part of our core website technology stack.
Note: This article contains affiliate links.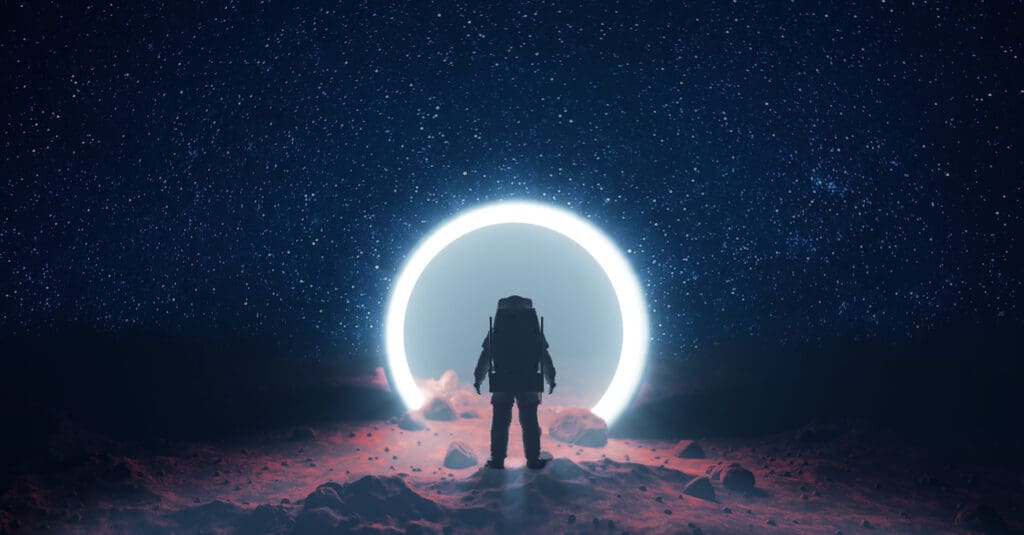 what is a privacy policy?
You know that thing all the way down in a website's footer — or in the fine print on forms? That thing that you have started to notice whether or not it's missing. But you never actually click on because you have no interest in reading legal jargon — unless you do, in which case more power to you. Yeah, it's that thing. If you prefer a more technical explanation:
A Privacy Policy is a statement provided on a website or an application that explains a company's privacy practices, including how a company collects, uses, and discloses Personally Identifiable Information (PII).

– Termageddon
what exactly is PII?
PII is any data that could be used to identify a particular person, such as names, emails, phone numbers, IP addresses, or physical addresses.

– Termageddon
"…we knew we needed a way to help our clients keep their websites compliant with privacy laws."
why should you have a privacy policy?
There are two main reasons why you should have a Privacy Policy on your website or application.
it's the law
Not to be a stick-in-the-mud, but if you have a website or application, you are most likely legally required to have a Privacy Policy. Failure to comply can lead to heavy fines, not to mention a bad reputation.
Privacy laws protect consumers, like you. Which means they can apply to any business (also like you). That's right. A Washington State business with a website that attracts a visitor from California needs to comply with California privacy laws, even if Washington doesn't have a privacy law (yet). The same is true for international internet privacy laws as well.
Each law is a little bit different. And new privacy bills are still being proposed and passed.
consumer preference
People want to know that their information is safe. They have come to expect to see that tell-tale Privacy Policy navigation link chilling in the footer of a company's website. Concern over the privacy of personal information has rapidly increased in the last few years. Studies illustrate that consumers have begun to take the privacy of their data into account when deciding whether or not to interact with a brand.
🤔
do you need a privacy policy?
If any of these apply to your website, you need a Privacy Policy:
Contact forms

✔️

Email sign up forms ✔️

Account creation forms ✔️

Checkout forms ✔️

Really any type of form that collects PII ✔️

Google Analytics or similar analytic services ✔️

Any other service that collects PII from visitors ✔️

You want your consumers to feel safe & secure while on your website ✔️
what needs to be included?
In simple terms, consumers want to know what personal information you are collecting, how it is being used, and who it is being shared with. However, the requirements set by privacy laws are a bit more complicated. And this is one instance where you really don't want to miss a thing.

how do you set up a privacy policy?
TL;DR Lawyers are expensive and static templates don't stay compliant, so we use Termageddon.
lawyers
Sure, you could have a privacy lawyer write a custom Privacy Policy for your website. Still, we all know lawyers cost a lot of money. Those legal fees are too high for most small to medium businesses. And every time the laws change, your policy will need to be revised. That's a lot of moolah! 💸
templates
It may be tempting to just grab a free standard template online and call it good. But it's not. It's actually very bad. Your Privacy Policy needs to be customized to the way you actually conduct your business. On top of that, with the ever-changing landscape of privacy laws, static Privacy Policies can quickly fall out of compliance. That puts you at risk of fines and lawsuits.
generator
So, where does that leave us? That is the question that has led to the creation of Privacy Policy generators. 
A Privacy Policy generator is a software that asks you questions about your data management practices (what PII you collect, use and disclose) and then creates a customized Privacy Policy based on your needs and answers.

– Termageddon
When creating our core website technology stack, we knew we needed a way to help our clients keep their websites compliant with privacy laws. We tried Termly.io first and didn't find them to be the right fit for us. Disappointed, we were ready to start our search over.
That's when our friends over at accessiBe recommended we talk to Donata and Hans at Termageddon. We hit it off right away. Their expertise, passion, humor, and customer service are unparalleled. 🏆
Termageddon was built by Donata and Hans (an adorable couple). Over dinner one night, they shared their frustrations — Donata from the perspective of a privacy professional, Hans from the vantage of running a web agency — over the status quo for privacy policy creation. They decided to rebrand the status quo by marrying their areas of expertise to create Termageddon.
Now, Termageddon is the only Privacy Policy generator listed by the International Association of Privacy Professionals (iapp.org – the largest privacy organization in the world). Their policies have been written and reviewed by privacy attorneys. You know that you are getting the best of both worlds – a comprehensive Privacy Policy at an affordable cost.
Get 10% off with our referral link or use code: 575AGENCY